Let us take your team and business to the next level
Our coaching program aligns business performance with team leadership and culture for growth.

Strategic Planning
Express, reconcile, document, and implement your vision for the future.

Business Health & Value Growth

Break out of the status quo, maximize market value, and reconnect with the joy of owning your business.

Transition Planning
Don't leave your personal, business, and financial future to chance.

Coaching & Leadership
Create superstars from within your organization while attracting top talent.
The Incendia Difference
We bring a fresh perspective to the challenges businesses face and are experts at helping our clients grow and thrive. By improving processes and developing people through training, consulting, coaching, and facilitation, we provide the CEO or Business Owner with the vital foundations for sustainable growth.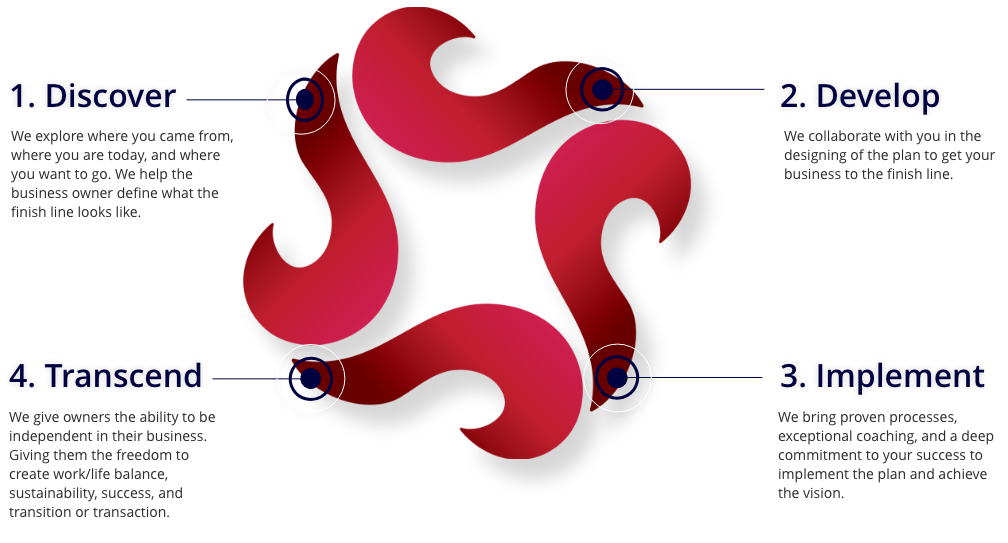 Igniting Performance.
Whether you're a mid-sized business going through strategic inflection points in your growth, or an earlier stage company on a rapid growth trajectory, or late stage ready for exit or succession, we work with you from strategy to action – with a relentless passion for results.
Inspiring People.
We engage our clients to experience the benefits of high performance, winning, and outplaying the competition.
Your Business Growth Starts Today